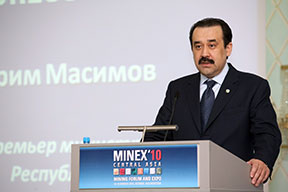 MINEX Central Asia 2011 in Astana
On 5-7 April 2011 Astana will be hosting 2nd MINEX Central Asia Forum and Expo – the largest Mining and Exploration professional event in Kazakhstan designed to uncover emerging investment and business opportunities in mineral sectors of Kazakhstan and other Central Asian States. The forum also aims to provide companies with information on key business / technical / investment and financial factors which will assist them in managing their exploration and mining businesses in Central Asia.
The forum incorporates a two-day conference, on-site exhibition and whole-day master classes oganised for mining professionals.
Read more...
Speaking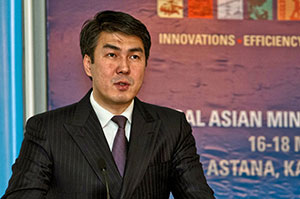 Over 60 prominent speakers from largest mining companies, ministries, investment banks and mining consultants from Kazakhstan, Russia, Uzbekistan, Kyrgyzstan, Mongolia, China, Australia, United Kingdom and Canada were presenting at the Minex Central Asia 2010 Mining & Exploration forum.
Read more...